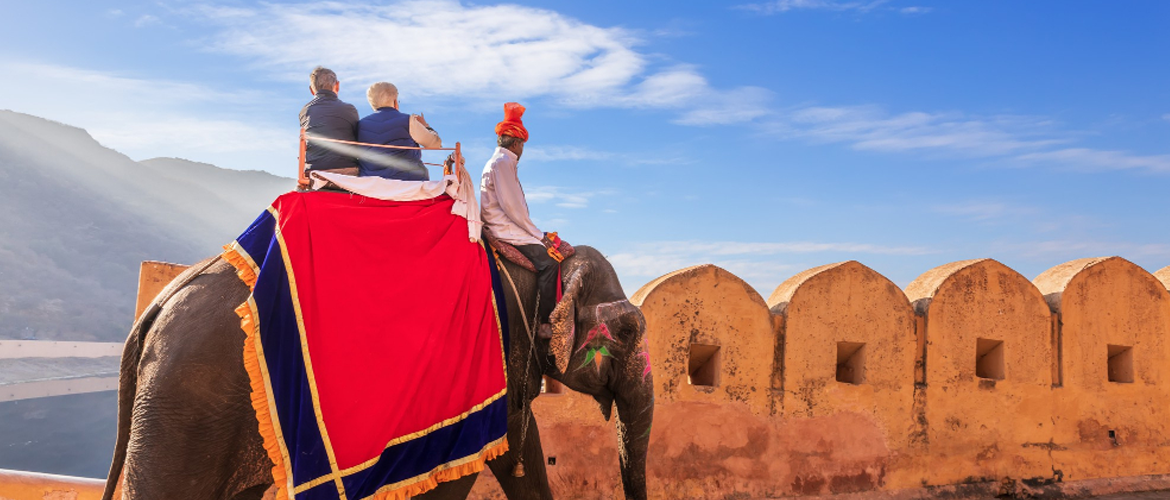 There is a vibrant mix of ancient structures and contemporary retail malls in the city of Jaipur, which is nestled in a valley surrounded by the Aravalli Hills. Explore historical landmarks and bazaars on your one-day trip to Jaipur Local Sightseeing to create lasting memories.
Go on camel safaris with your family, enjoy the renowned Lal Maas and Ghevar and Dal Baati and have a private vehicle trip throughout the city of Rajasthan to learn more about its rich cultural heritage.
Learn about the history of the Pink City and its Maharaja-Rajput period on our one day local sightseeing trip.
How Your Trip will be planned throughout the day.
Unlike Agra or Delhi Darshan Trip, Jaipur's tourist attractions and the regal impression they leave on visitors make it stand out in the nation. Forts like the Najafgarh Fort, Amber fort, and Jaigarh fort are some of the most eye-catching sights in Pink City.. The Wind Palace, or the Hawa Mahal, boasts beautiful architecture. The Albert Hall Museum, the Jaipur City Palace, and the Jantar Mantar in Jaipur share a particular place in this city's heart and should not be missed.
When it comes to Jaipur, India's Pink City, it's hard to beat the city's collection of royal palaces, historic forts, and quaint temples. The city of Jaipur is even more lovely because of its rich culture and renowned dance traditions. When you walk through the city of Jaipur, you'll feel like you've stepped back in time. Delhi is only a few miles away from the city. My one-day journey from Delhi to Jaipur ensures that you get to explore everything that the city has to offer.