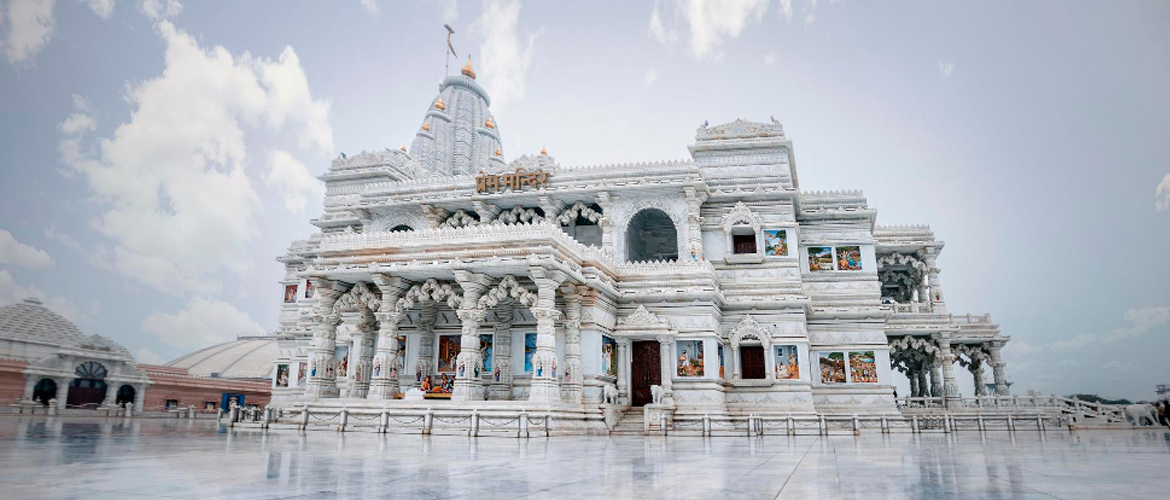 Mathura : According to Hindu mythology and Indian art, Mathura is the birthplace of Lord Krishna. It is the heart of unequalled culture and civilisation that's why it has been termed the Athens of India. India's Mathura is a popular tourist destination for those with religious and spiritual interests.
Vrindavan : According to Hindu mythology, Lord Krishna is an incarnation of the greatest God, Lord Vishnu. Lord is reported to take on a new form in order to assist the human race in their battle against evil. As a result, the Hindu community in both towns places a high value on this. Vrindavan is best visited between the months of November and March.
15 kilometres from Mathura, Vrindavan is a Hindu pilgrimage place renowned as a prominent pilgrimage centre for Hindus. It's a popular pilgrimage destination because of its mix of ancient and new temples. This town has a special place in the heart of the lord's heart since it was here that he spent his formative years. The city is reported to be home to 5000 temples.
A journey to Mathura and Vrindavan is a great way for followers of Lord Krishna and tourists who want to see the vibrant culture of the area to come together. You may easily visit both locations in one day by renting a car from Car Rental India.
How Your Trip will be planned throughout the day.
6.00 Am: We will depart from your Agra location and go to Vrindavan, Prem Mandir – Shyama Shyam Dham, a beautifully carved stone temple, will be your first visit when you arrive. We'll next make our way to Banke Bihari Shrine, a Hindu temple devoted to Lord Kirshna, before making our way to the International Society for Krishna Consciousness' (ISKCON) Vrindavan spiritual centre.
Once in Mathura, you'll see the Krishna Janma Bhoomi Mandir, the Sri Krishna Janmasthan and the Sri Krishna Janmabhoomi Temple Complex, and the Dwarkadheesh Temple, which is one of the most popular shrines in Mathura. Vishram Ghat, on the Yamuna's sacred bank, is a short distance away from here.Drive back to Delhi at 17:00 hours.