Car rental service provider in Agra
Vanshika cab provides oneway and outstation car rental services in agra and delhi at cheapest price for online booking call us +91-8392-808-808. As a leading online taxi aggregator, Vanshika Cabs offers dependable and luxurious local and intercity vehicle rental services. The previous decade has seen us become the biggest chauffeur-driven vehicle rental business in India by geographic reach.
Car hire in agra – A road journey throughout India is one of the most thrilling experiences we've ever had. If you're bored, there's always something to see, do, and experience. The fact that we like driving so much has motivated us to ensure that you do, too.
We hoped that more of you would join us on our road trips and enjoy the same thrills of exploration that we do. Our chauffeur-driven taxis are a great alternative to driving on your next holiday. We firmly think that your vacation time should be reserved exclusively for you.
In other words, we're all across India, in more than 1,000 towns and cities, ready to assist you with your trip plans.
With us, you get the best taxi service in all of Agra. We have the cheapest prices, fastest response time, and widest coverage area. We offer a wide range of vehicles such as cabs, motorbikes, and cars.
Vanshika Cabs (car rental service provider in agra) provides you the next generation in car rentals in Agra & Delhi. You can book your car rental services at your fingertips. You may reserve a taxi using our website or over the phone to make your trip more convenient. if you'd like to have a more in-depth conversation about your itinerary with one of our managers. When you book an outstation taxi with us, we'll give you a travel kit and help you arrange your trip.
Car rental service provider in Agra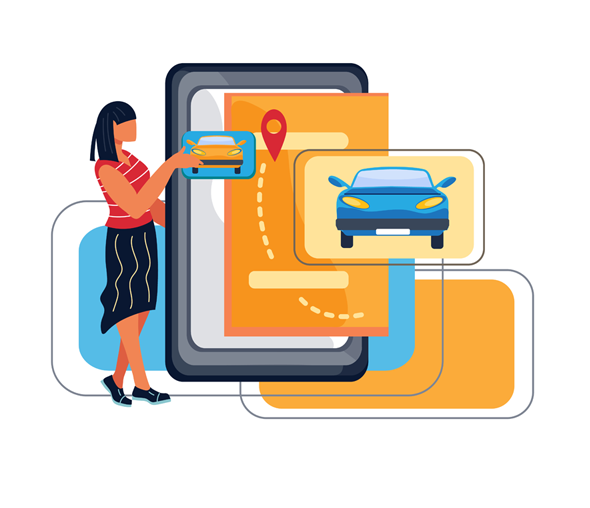 Book a comfortable and convenient alternative to public transportation.
Our favourite part about taking taxis is the freedom to savour the sights and sounds of the city as you make your way around. It is a joy to be able to enjoy our travels more because of these good encounters. Our favourite part about road vacations is discovering new things. Travel anywhere you want at very affordable rates. We are here to help you with the ride.
Travel anywhere in India: We are here to help
It doesn't matter how large or tiny a city is; there is no such thing as a bad city. Everywhere we look, we see people who are just like us: travellers and nomads. Every weekend, pack your bags and go off to see as much of the world as you can.
We provide best car rental service provider in Agra & Delhi with effortable price, All Types of car, cabs & taxi availablem. We also provide you luxury car rental services in Agra. Oneway and outstation car rental service provider in Agra We now provide a convenient way for reserving cabs with us, making the process even easier. Our knowledgeable chauffeurs will take you to some of India's most fascinating sights and sounds. When you book with us, we'll make sure you have a wonderful road
Trust only the convenient and reliable car rental service in Agra
With our convenient and reliable taxi service, you will never have to wait for a taxi again. We are the best, fastest, and most reliable taxi service in town. All our drivers are experienced professionals and know how to get you to your destination on time. We offer taxi services across the city and can even help you find the best rates for airport transfers.
Hire the cheapest one way and outstation car rental in Agra
If you have any need to book a car rental services in Agra, We will provide you, your exact requirements at cheapest price. We have huge collection of all types of taxi in agra and delhi. Vanshika Cabs – ( Car Rental in Agra ) -We provide wide range of cars according to the requirement choice and preferences of the travelers at best price guarantee with 100% customer's satisfaction. Our fleet of car includes luxury cars ,deluxe cars , Semi Deluxe cars , SUV's and Buses . All our Cars and Cabs are very well maintained fully insured and properly checked before every trip.