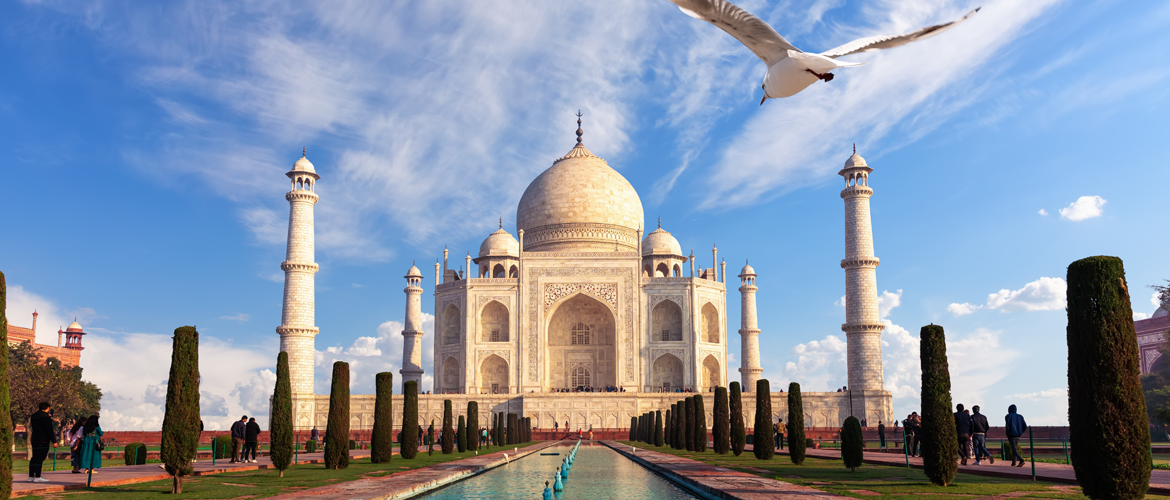 Agra is situated on the banks of the renowned Yamuna River in northern India. This city is a must-see for history and architecture fans alike, as it transports you back in time to see the greatest of Mughal art and culture.
There are many architectural wonders to be found in this city, as well as delicacies that will leave you speechless. With a same-day Agra trip by vehicle from Delhi, you'll get to see all of the city's most popular tourist attractions, as well as all of its lesser-known gems.
Starting in Delhi early in the morning, the same-day Agra trip by automobile from Delhi will take you to Agra. The Red Fort of Agra, which is famed for its spectacular red stone sculptures and its legacy, is the first stop on a day journey to Agra by automobile from Delhi.
The history of the Mughal dynasty is intertwined with the history of this fort. The building is a brilliant fusion of Hindu and Islamic forms, which you can see for yourself. You will next be escorted to Babur's Mehtab Bagh, which was built on the east side of the Yamuna by the famous Mughal Emperor.
After a delicious lunch, you'll go to the beautiful Taj Mahal, which is hidden among the thick vegetation. You'll see the Taj Mahal in the afternoon and then go back to Delhi, where you'll be staying at your preferred location.
Depending on the time of day, the Taj Mahal takes on a different hue. It looks pink in the morning and golden in the evening, depending on the time of day. The Yamuna Expressway, which connects New Delhi to the rest of India, is regarded as an architectural masterpiece in its own right. The quality of the drive is certain to wow you.
How Your Trip will be planned throughout the day.
6.00 am:-You may drive from Delhi to Agra in one day by being picked up at your hotel arriving in Agra at 9:00 a.m. The Agra fort is the first site on your same day Agra trip by automobile from Delhi, a grand crimson edifice that served as a residence for several emperors during the heyday of Agra. The fort's design shows Islamic and Hindu architectural elements.
There is a quadrilateral garden arrangement on the east bank of the Yamuna River known as Mehtab bagh.
If you'd like to eat at a neighbouring restaurant, you're free to do so now since it's lunchtime.
A vehicle from Delhi to Agra will take you to the Taj Mahal after lunch. It is a World Heritage Site. Shah Jahan erected this stunning palace in honour of his late wife, Mumtaz Mahal, as a memorial to their union. This palace is regarded as a symbol of love across the globe. Your day journey from Delhi to Agra by automobile comes to an end here, so take a taxi back to Delhi and check into your hotel.